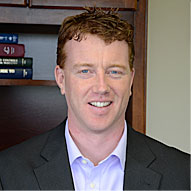 F. Shawn Argue
President & Project Manager
• Bachelor of Engineering (2003)
• Professional Engineer Designation (Professional Engineers of Ontario)
• Gold Seal Certified (Canadian Construction Association) for Project Management
In 1995, Shawn began his career in the industry with Thomas Fuller Construction progressing from labourer, to Field Engineer, Assistant Superintendent, Project Coordinator, and finally, to Project Manager.
In 2006, Shawn became a partner in Baird Construction, and Argue Construction Ltd. was founded when Shawn's partner retired in 2010 and the company name was changed. Shawn became the President and sole owner.
Shawn is involved in the business community. He participated on the President's Advisory Council (PAC) for Robertson Building Systems and served as Chair for two terms; he is a past Vice-President of the General Contractors Association of Ottawa's Board of Directors and is currently on the board of the Carp Road BIA, as well as other local organizations.
Shawn is an active participant in various community groups including Carp Fair, Christie Lake Kids, CHEO and Children's Wish Foundation, to name a few. In 2015, Shawn was named to the 40 under 40 - an award from the Ottawa Business Journal celebrating 40 rising business stars in Ottawa under the age of 40.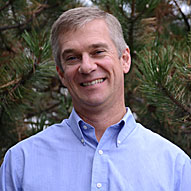 Keith Riley
Chief Estimator & Project Manager
• Algonquin College of Applied Arts & Technology (1995)
• Over 25 years of experience with Argue Construction Ltd.
In 1991, Keith joined Argue Construction Ltd. as a carpenter and worked his way through to his current position as Chief Estimator and Project Manager (2001) -- illustrating his extensive knowledge of the various aspects of the construction process.
Keith has played an integral role in the successful and timely completion of a large number of commercial projects for the private sector, and all levels of government (including Defence Construction Canada, the Ontario Ministry of Housing, and various municipal corporations). In his current capacity as Chief Estimator and Project Manager, Keith brings a vast knowledge of the inner working associated with construction including the costs, subcontractors, and material suppliers.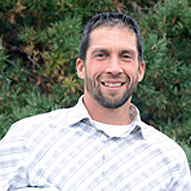 Dave Weir
Project Manager & Health and Safety Manager
• Civil Engineering Technology (1995)
• Over 20 years of professional experience in numerous areas of construction
After graduating from the Civil Engineering Technology program at St. Lawrence College, Dave began his career at Thomas Fuller Construction
where he progressed from Field Engineer, to Site Superintendent, and finally, to Project Manager. Dave's progressive career provided him with extensive knowledge of the construction industry from various perspectives.
As Project Manager with Fuller, Dave played an integral role in numerous multi-million dollar commercial and institutional projects. Dave joined the Argue Construction Ltd. team in the spring of 2010 and since then, he has completed numerous projects throughout the Ottawa Valley.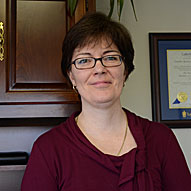 Jill Grassie
General Accountant & Office Administrator
• Business Administration Diploma: Accounting (1981)
• Over 20 years of experience with office administration and general accounting
Jill started her career with the Baird family in 1999 as a General Accountant for Creative Bound Inc. After 4 years, Jill began to work for both Bruce Baird Construction Management Ltd and Creative Bound Inc. In 2007, she began to work full time for Argue Construction Ltd.
Jill's responsibilities range from general accounting and office administration to all human resource issues. Her significant office experience (and experience specific to this firm) ensures that Argue Construction Ltd. operates smoothly each day.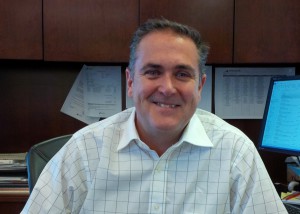 Gerry Nault
Project Manager
• Construction Engineering Technology –Algonquin College – 1988
• Over 30 years experience in the construction industry
Gerry started in the construction industry back in 1982 with Thomas Fuller Construction as a student labourer and progressed through the company as a
Field Engineer, Project Superintendent, Estimator, Project Manager and as the Field Operations Manager providing him with a vast experience and knowledge of the construction industry.
In addition, Gerry spent a couple of years in the aviation industry working for MDS Aero Support Corp as a Construction/Project Manager on various projects throughout the world.
As a Project Superintendent and Manager, Gerry has worked on several multi-million dollar commercial, residential and industrial projects throughout his career. Gerry joined the Argue Construction Ltd. team in October 2014.